Kennett Collaborative Speaker Series: Jon Steinman
Building a Better Community with a Community-Owned Grocery Store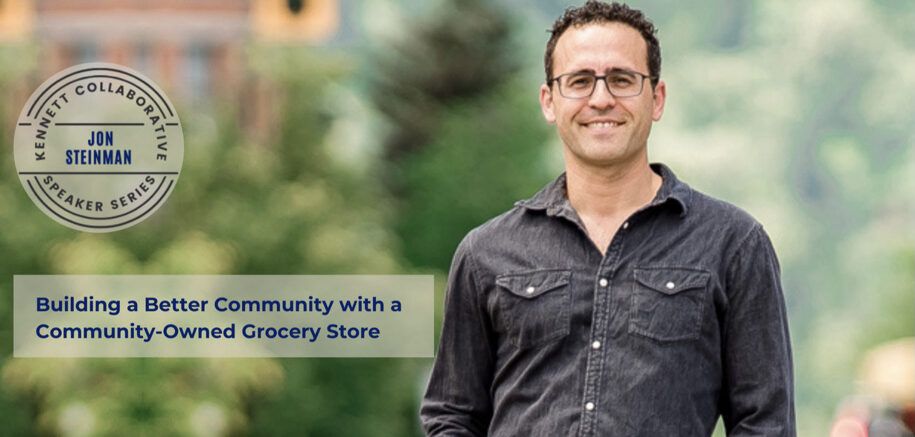 Kennett Collaborative Speaker Series: Jon Steinman
April 13, 2023
|
6:30-9:00 PM
In an era where corporate grocery giants largely determine our food choices, author Jon Steinman advocates for food cooperatives to help boost local food economy and build community.
Please join Kennett Collaborative and Kennett Community Grocer for an evening with Jon Steinman, an internationally recognized expert on food cooperatives. Jon will make the case for a food co-op in Kennett Square as an alternative to "the corporate giant's grocery store".
Whether you strive to eat more locally produced food or are a strong supporter of community building, this presentation is for you. You will also be able to mix and mingle with some local food producers who are looking forward to bringing their products to our store. You will learn more about the process of making this store a reality, including the Kennett Community Grocer's activities and drive to expand its membership in advance of building a brick and mortar here in Kennett. Become a KCG member-owner on-site during the event to receive a special surprise!
About Jon Steinman
Jon Steinman is the author of Grocery Story, the Promise of Food Coops in the age of Grocery Giants and a beautiful photo album, This Could Be Ours, featuring food co-op stores across the United States and Canada. He is a frequent speaker at co-op meetings and an expert on the process of creating an alternative food ecosystem which he writes about in a web series entitled Deconstructing Dinner: Reconstructing our Food System.  He is a leader of the largest food cooperative in Canada, the Kootenay Co-op and a founder and resident of Event Heddlestone Village Cohousing Community in Nelson, British Columbia.