How We Build Matters Speaker Series
This bi-monthly speaker series brings in national experts to help us build a common understanding and vision for what we want our community to be.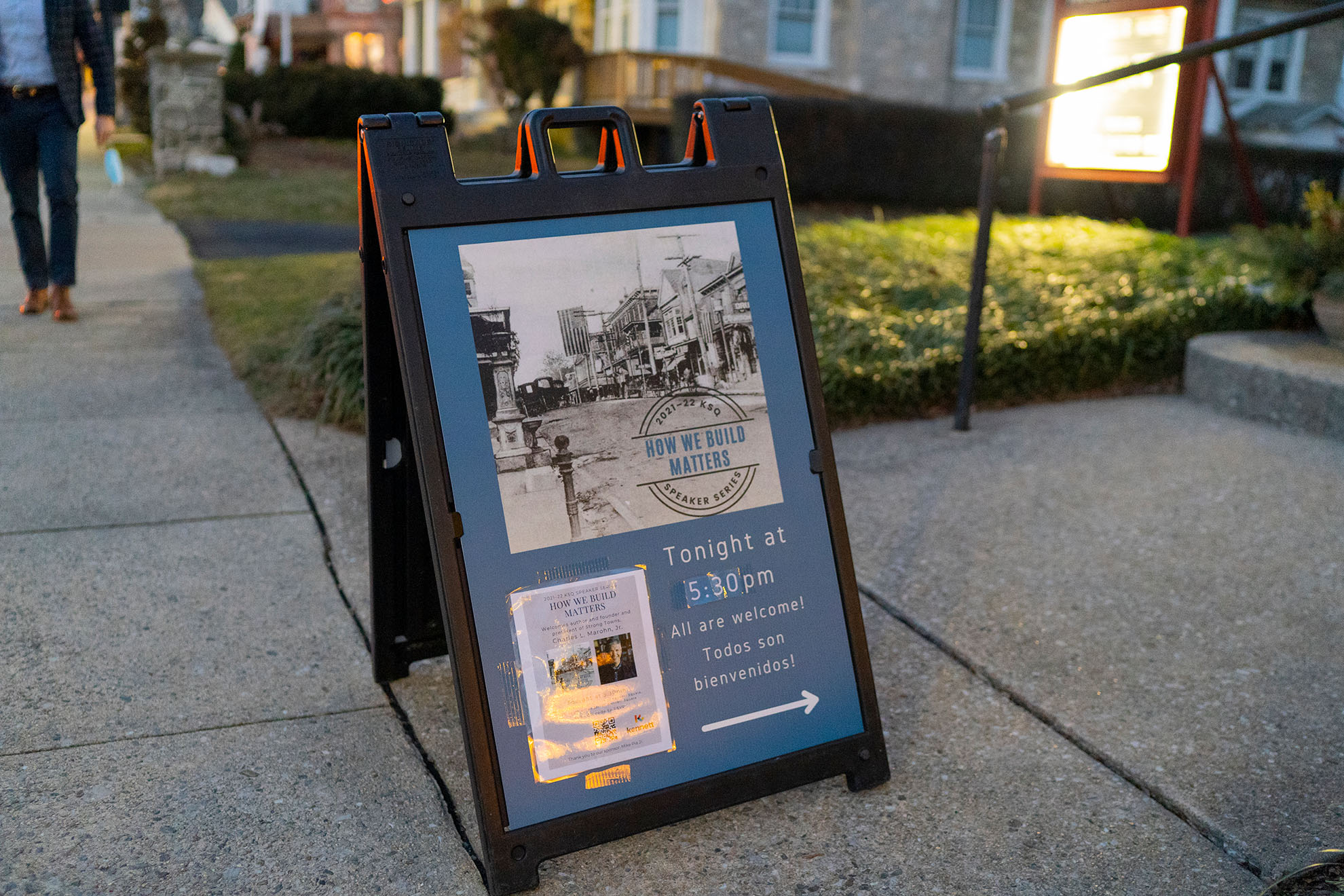 Kennett Square—this one square mile where we live, work, and enjoy walking, dining, shopping, and spending time with friends and family—is full of opportunity and possibility. Over the decades, the town has grown, thrived, and declined. It's been revitalized and is coming back into its own again as a diverse community with a deep respect for its history, a strong sense of community, and bright optimism for its future. The town thrives in an area renowned for its beautiful landscapes and world-class institutions and in a region with a stable economy and a forward-thinking approach to land stewardship.
"Kennett Square is at a pivotal moment in its development, and how we build matters," says Kennett Collaborative Executive Director Bo Wright. "Because Kennett Square has done many things well, and revitalized large parts of our community successfully, more people want to be part of our community. This growth pressure creates challenges. Many people are thrilled by the growth, but some are not. It's important to proceed thoughtfully, to maintain the historic character and social cohesion that make Kennett Square unique. We have an exciting opportunity to build a kind of model community, and the goal of Kennett Collaborative's How We Build Matters Speaker Series is to help community members establish a common understanding and language so we can work together to achieve our shared goal—a beautiful and sustainable community where everyone can belong and prosper."
The bi-monthly series brings in a diverse range of nationally known speakers to talk about issues ranging from zoning and building better lifestyles through sustainable and people-centric design to placemaking, equitable and accessible transportation, and a new approach to integrating development with land preservation.
All How We Build Matters Speaker Series events are recorded, live-streamed, and interpreted live in Spanish. Find recordings of all Speaker Series events on our YouTube channel.