Why Kennett Square
Join a thriving business community of experts and professionals in Kennett Square, in the heart of the Brandywine Valley.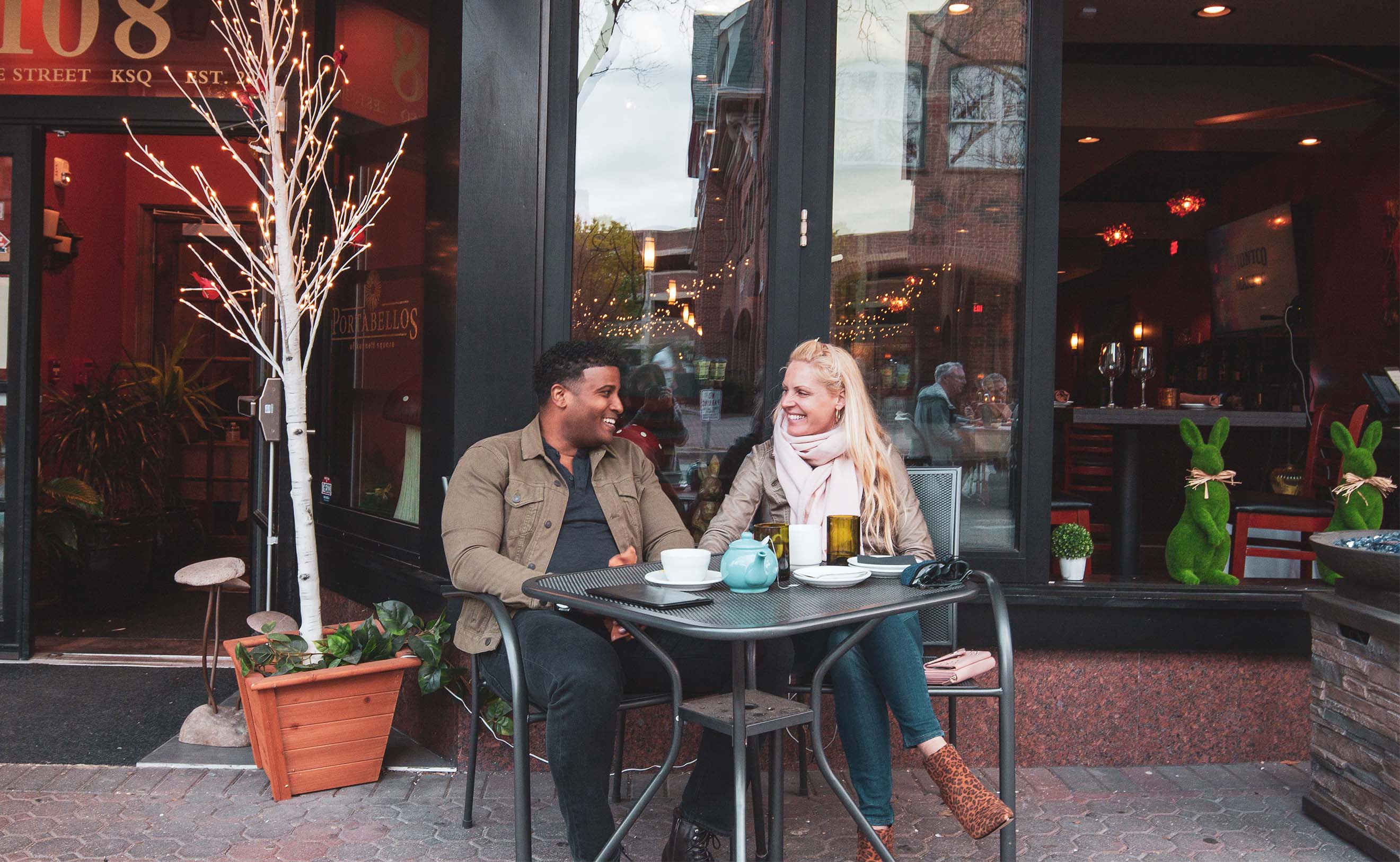 Kennett Square is warm, vibrant, and thriving—retaining its historic charm and small-town feel while being a fun and popular place to shop and dine and a desirable place to work and live.
The town was voted Best Suburban Shopping Destination 2019 by Philadelphia Magazine and is also home to many independently owned and award-winning restaurants. Overwhelming community support, including several community-funded initiatives and grant programs, was a significant factor in the small business community weathering the COVID-19 pandemic shutdowns.
Located in the picturesque Brandywine Valley of Southern Chester County, Pennsylvania, Kennett Square is 25 miles southwest of Philadelphia and 20 miles northwest of Wilmington, Delaware. As the hometown of the world-renowned botanical garden Longwood Gardens, Kennett Square celebrates a rich history in arts and culture, horticulture, and agriculture. The weekly farmers market supports dozens of local growers and producers and Kennett Square, which is known affectionately as the Mushroom Capitol of the World, produces 40% of the nation's mushroom crop. The area also played a major role in the Underground Railroad.
Kennett Square hosts numerous festivals, parades, and special events throughout the year that bring the community together and attract thousands of visitors. From the annual Mushroom Festival and the Kennett Brewfest and Winterfest to the Holiday Light Parade, Third Thursdays on State Street for open-air dining through the summer months, the weekly KSQ Farmers Market, the Holiday Village Market, celebrated Cinco de Mayo and Día de los Muertos celebrations, the Kennett Run, a the Mushroom Cap Half Marathon, and many other events, Kennett Square offers something for everyone. The diverse population of the Borough of Kennett Square numbers approximately 6,000, and the surrounding area approximately 15,000.
The town offers business owners opportunities for frequent visitors, a population base with an average household income more than $20,000 above the national average, and assistance in all facets of opening a business.
At Kennett Collaborative we understand that it takes a community to make a business successful, and we want to help make your business another success story in Kennett Square. For more Information, space availability and business information assistance, contact Bo Wright, Executive Director, Kennett Collaborative.
According to a recent article in The Philadelphia Inquirer and Philly.com:
The one-square-mile borough is chockablock with shops, restaurants, small businesses, and a bustling downtown. There are purveyors of art, furniture, clothing, coffee, books, toys, and tchotchkes. There are cafés, gastropubs, and restaurants, including the acclaimed Talula's Table. . . . Taken together, those things led the travel website Culture Trip to label Kennett Square one of "the most beautiful towns" in Pennsylvania. It's a bucolic getaway for day trips and weekend travelers, and it's home to an increasing number of residents and businesses.