Light Up The Square
Tree lights on State, Union, and Broad Streets of Kennett Square elevate the town, evoke warmth, and help people feel welcome.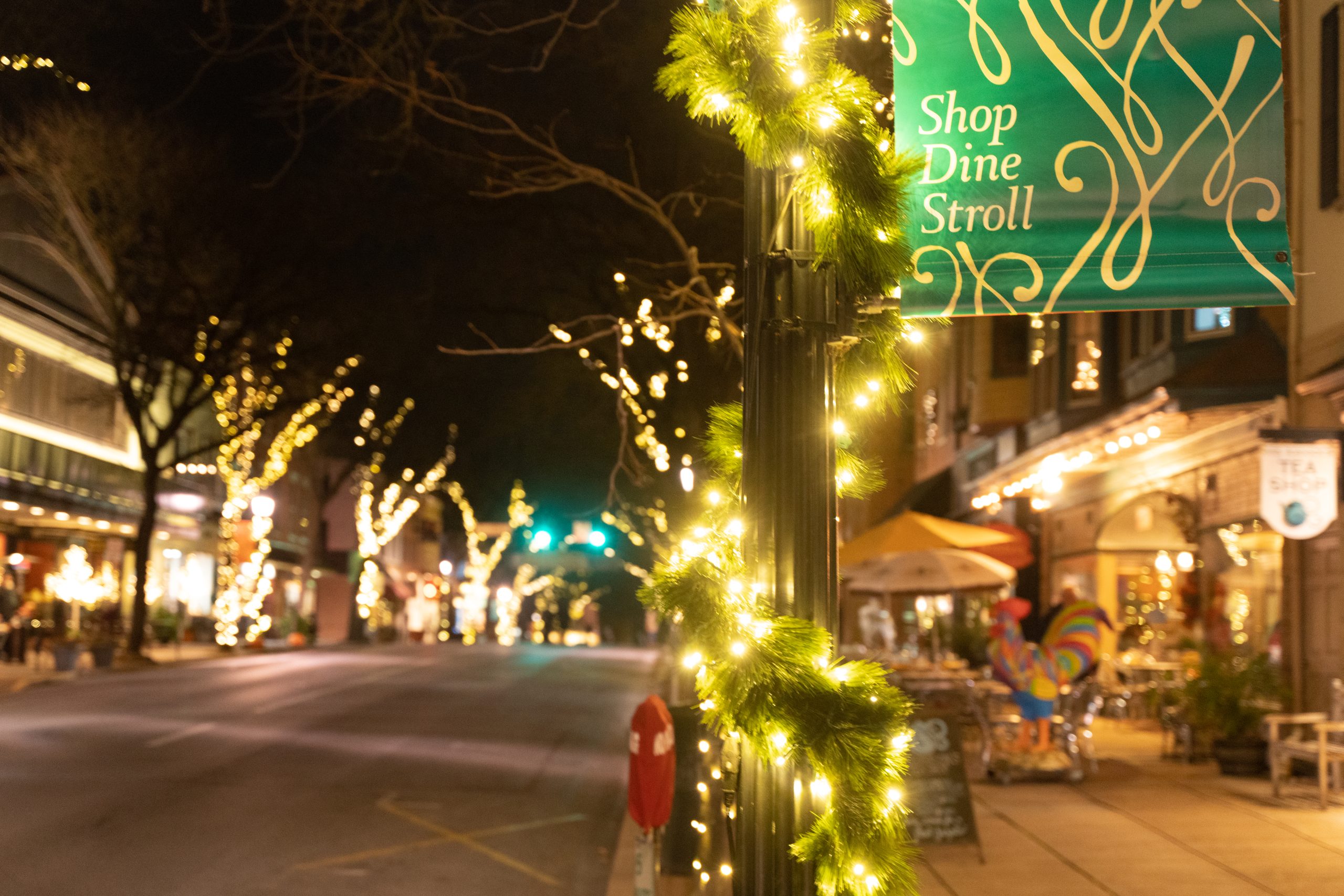 Light Up the Square is one of Kennett Collaborative's most beloved programs—the illuminated trees, rooflines, and lighted garlands on lampposts bring joy and beauty to countless people as they walk and drive through town throughout the holiday and winter season.
"One of our favorite stories from the first year of Light Up the Square came from a mother whose child asked her to drive around the block again and again so he could experience the magic of the lights," says Kennett Collaborative Executive Director Bo Wright. "We still feel that wow factor, and that sense of welcome, when coming into town on a cold winter evening."
Gareth Peoples of Treemendous Tree Care, an arborist and graduate of Penn State University, as well as a former arborist at Longwood Gardens, designed the lighting plan. He and his experienced, professional team are committed to ensuring the ongoing health of the trees in addition to providing Kennett Square the most beautiful—and cost-effective and eco-friendly—display for Light Up the Square every year.