Founded in 1973 by Kennett Square residents, clergy, and advocates, LCH continues the tradition of bringing accessible, equitable care to over 9,000 patients throughout Southern Chester County (LCH 2022 Annual Impact Report). Countless families and individuals have been impacted by this organization, founded solidly with a passion for serving our community. 
Fifty years ago, founders Peggy Harris and Margarita Quiñones with support from community stakeholders, began La Comunidad Hispana to provide a place for vulnerable families and individuals, primarily from the Latino community, to go for help, ask questions and seek resources. In 1985 the bilingual social services agency grew to include primary care services including directly on mushroom farms. The first dedicated LCH facility opened in Kennett Square in 2009, which has expanded to three facilities in Kennett Square, Oxford, and West Grove. LCH is excited to open the Pia Center for Behavioral Health at LCH, scheduled for the fall of 2023, in order to expand services to include outpatient and group therapy.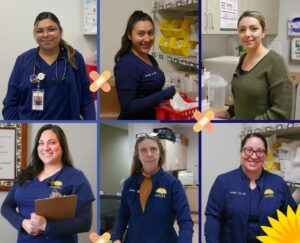 At the heart of LCH? "We have an amazing team at LCH. They are dedicated to providing accessible care of the highest quality," says Kate Wickersham, Director of Development of LCH. 
LCH's 50th Celebration continues at Kennett's Third Thursday on Thursday, August 17th starting at 5:30 pm. Learn about LCH's services and meet team members while playing large-format style Connect 4 and enjoying free cupcakes (to the first 100)!
Their celebration culminates in a ticketed 50th Birthday Dinner event on October 4th featuring remarks from Longwood Gardens President and CEO, Paul Redman.
Learn more about LCH and its services by visiting lchcommunityhealth.org or by calling 610-444-7550.