The beautiful, historic, and walkable Borough of Kennett Square is full of treasures for both residents and visitors to discover. Some of them are tucked away just off the beaten path.
Here's how and where to find them: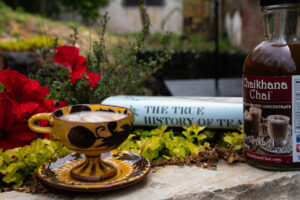 Chaikhana Chai
Sometimes finding a hidden gem isn't only about being in the right place—it's also about being in that place at the right time. On weekdays, Chaikhana Chai's brewing headquarters on Birch Street produces fresh-brewed chai concentrates for restaurants, cafes, and retail customers using their unique, whole-ingredient process. But on Saturdays and Sundays between 8am and 2:30pm, the delightful Chaikhana Chai Brewing Station Café is open.
This beautiful space created by owner Dawn Lewis offers both indoor and outdoor seating where you can enjoy a wide selection of drinks made with their delicious house-brewed chai as well as espresso drinks, smoothies, baked goods, breakfast sandwiches, and more. Slow-brewed chai made with fresh, organic ingredients is the perfect antidote for the fast-paced lifestyle, and the café is the perfect spot to catch up with a friend, read a book, or enjoy a quiet moment.
Chaikhana Chai is located at 227 Birch St. in Kennett Square (between Braeloch Brewing and West Branch Distilling Company).
El Ranchero and La Peña
The Kennett area boasts some of the best and most authentic Mexican food north of the border, including lots of take-out options. Two places with dine-in service a few steps from the main thoroughfare in the Borough are El Ranchero and La Peña. The latter, the tucked-away Mexican restaurant Philadelphia Inquirer Craig La Ban described as his "absolute favorite," was repainted last year so it no longer resembles "a bumblebee draped in a Mexican flag."
While its new muted exterior may render it more hidden, La Peña Mexicana is no less a gem. Julian Peña, gregarious chef-owner of the award-winning taqueria, has weathered the challenges of the pandemic shutdowns and continues to cook flavorful, authentic fare including tacos, burritos, tortas, quesadillas, chimichangas, huaraches and more. Find La Peña at 609 W Cypress Street and read the story behind La Peña here.
El Ranchero also offers a full menu of authentic Mexican food in the heart of Kennett Square. Look for the beautiful arched window at 305 West State Street. The BYOB is open daily for lunch and dinner.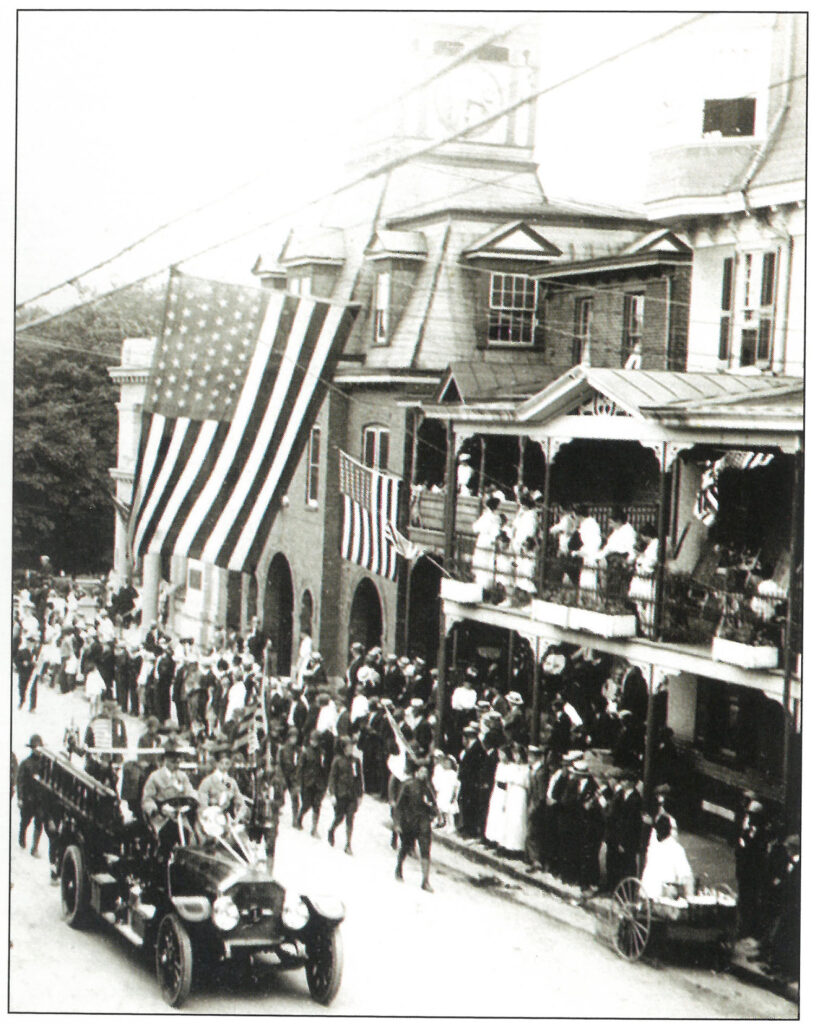 The Work2gether balcony
The Work2gether balcony is perhaps the most hidden-in-plain-sight gem of all. Few people know that a pass to this coworking space for $5/hour or $20 for a day pass gives you free coffee, wifi, and a spot to work inside the beautifully restored building or on the balcony that has offered one of the best views of State Street, and a NOLA vibe, for well over a century.
Sit and soak in the history of this building that's been home to a scoundrel of a dulcimer maker, a nineteenth-century cigar emporium, the Kennett Café, and more—and enjoy the unique vantage point from which centuries of Kennett Square residents (like the parade spectators in this vintage postcard photo) have watched the world go by. Find more information about coworking opportunities here, follow Work2gether @work2gether.space, and read the story behind Work2gether here.
Cannery Row
Discover Kennett Square's newest mixed-use neighborhood, Cannery Row, in the southwest corner of the Borough behind Victory Brewing (stay tuned for more news on Victory's imminent reopening!).
Enjoy delicious baked goods, smoothies, lunch specials, and coffee imported directly from Colombian farmersat Evergreen Café & Bakery. Evergreen offers indoor and outdoor dining, takeout, and curbside pickup Wednesday through Sunday, 7am to 3pm. Read the story behind Evergreen Café here.
Before or after your coffee, lunch, or breakfast at Evergreen or your class at the beautifully calming and empowering Yoga Secrets studio, explore TEXTILE's eclectic vintage and contemporary clothing, jewelry, apothecary, books, and more. TEXTILE focuses on beautifully styled and women-owned independent lines, many of them from the local Philadelphia area. Just across the green from TEXTILE, find high-quality, American-grown CBD, fair trade and sustainable hemp-derived products, and more at yet another one of Kennett Square's hidden gems—Grō Supply Company.
Cannery Row, which is a short walk from the center of town, also offers plenty of free parking and is home to professional office space and residential units as well as Power of Two Montessori, Kennett Square Eye Care, and Action Potential Physical Therapy.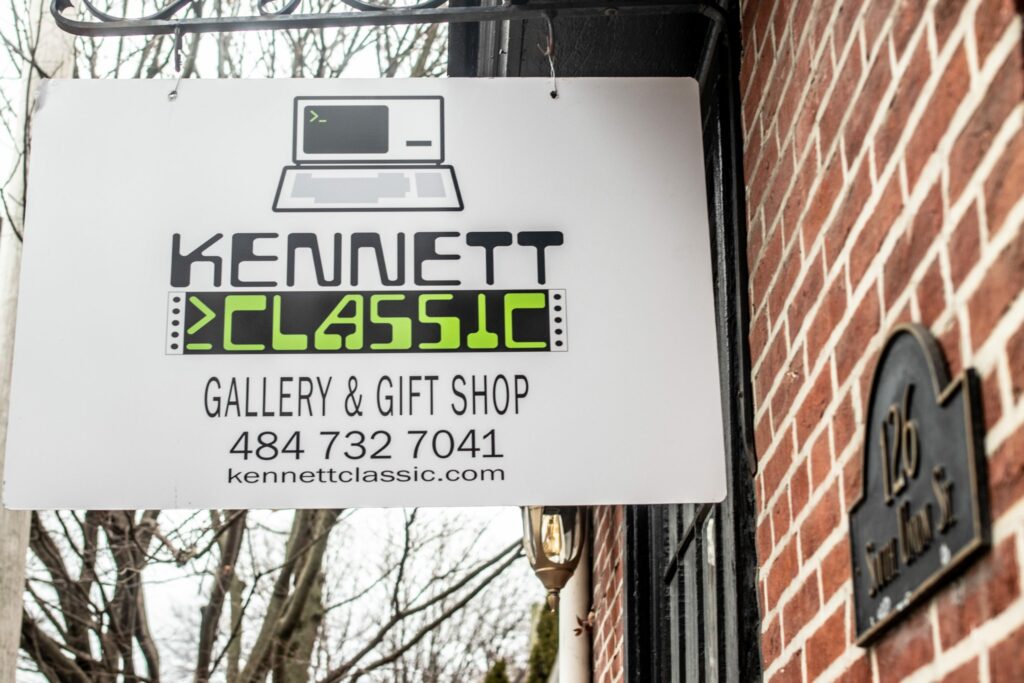 Kennett Classic
Do a little time traveling by stepping into Kennett Square's own interactive computer museum, Kennett Classic, at 126 South Union Street. Explore early (and rare) computer models, video games, and more in a carefully curated exhibit that tells the story of computer history in a way that connects the technical with the human and shows how technology has helped to shape us and the world we live in.
Owner Bill Degnan enjoys making the technical elements of computing understandable and accessible for all. While onsite, visitors can access an audio tour from their phones. Kennett Classic's gift shop offers unique finds including vintage computer coasters, miniature vintage computer models manufactured on the premises, and mugs. Their hobbyist shop is stocked with rare and hard-to-find modern add-on hardware to enhance the vintage computing experience. Before you go: read the story behind Kennett Classic here.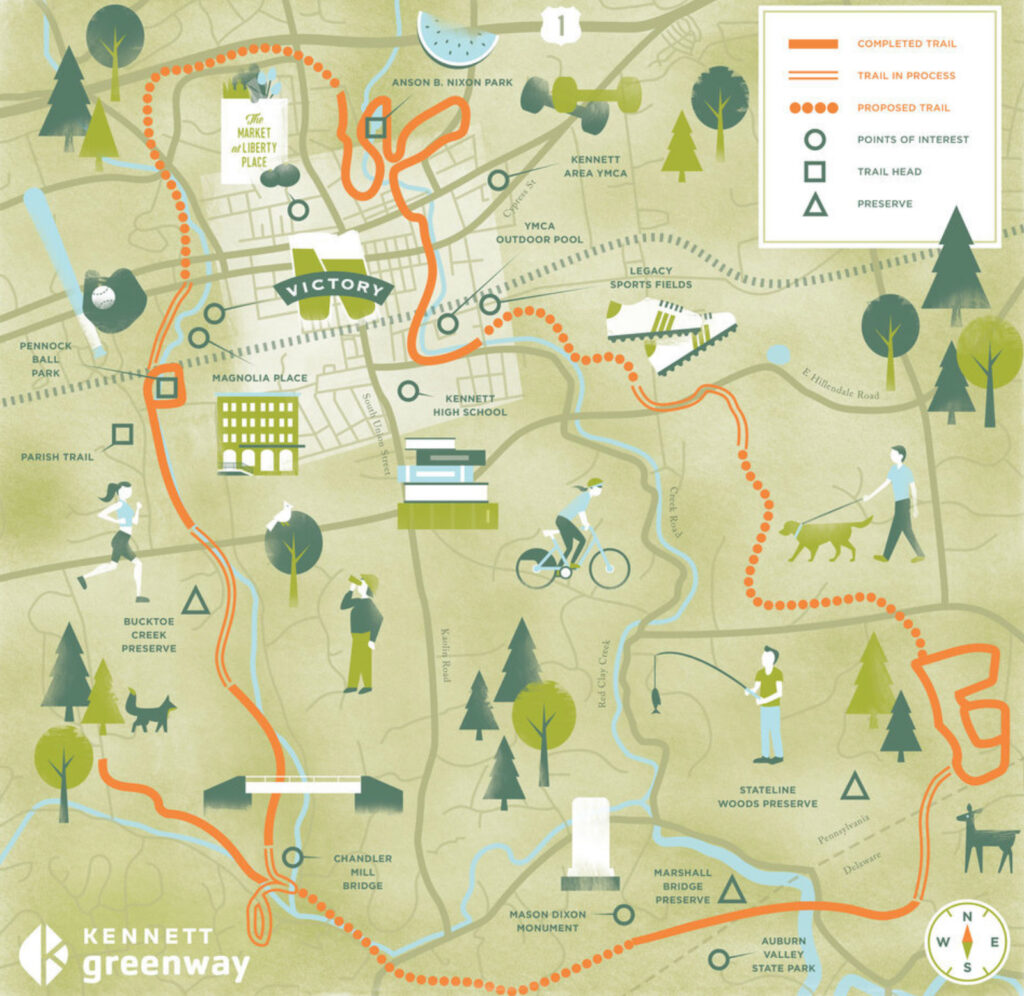 The Parrish Trail
Immerse yourself in the woods just minutes from the center of Kennett Square. Witness the magical unfurling of spring, breathe your biome, soak in some negative ions, and feel energized and revitalized by walking this one-mile trail through woods and along the west branch of the Red Clay Creek.
Find the trailhead for the Parrish Trail, which is part of the in-process 14-mile Kennett Greenway trail loop, across South Street from Pennock Park. The trail brings you to a pedestrian crossing over West Hillendale Road, where you can turn around or follow the trail to Chandler Mill Road. Since Chandler Mill Bridge is closed to traffic, the road is quiet and ends at The Land Conservancy's Chandler Mill Nature Preserve. Once there, you can cross the historic bridge and connect with a wooded, creek-criss-crossing trail all the way to the historic Bucktoe Cemetery. But that might be a trail for another day. Until the loop is closed, it's a round-trip trail, though the views are beautiful walking both directions.
Find the interactive Kennett Greenway map here and follow along @Kennett Greenway to stay in the know about ways you can help close the trail loop.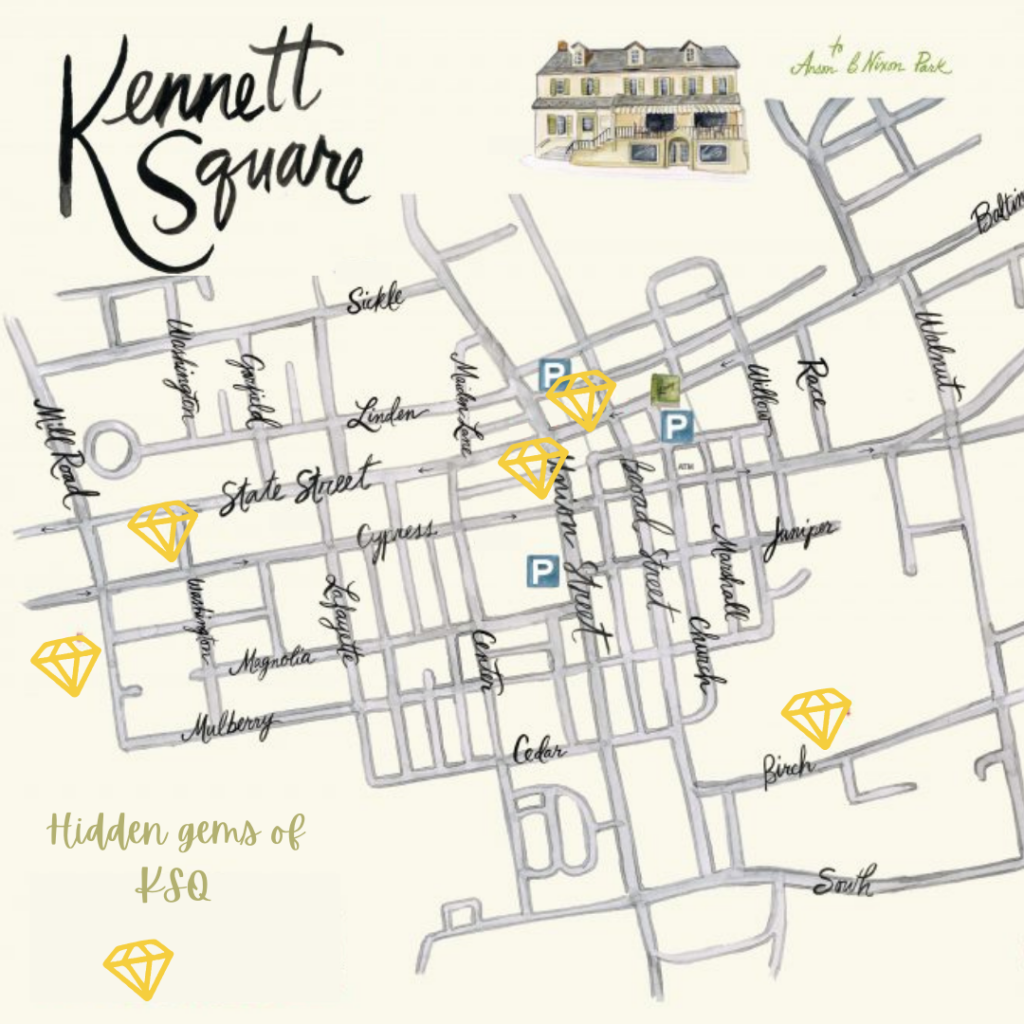 Do you know of a hidden gem in Kennett Square you'd like to share? Please email us!